Posts Tagged 'josh diaz'
---
Check out the new line Psyko line.
---
The tour started off by picking up Damien Wilson and Casey aka "Nut" McFarland at JFK airport on Monday afternoon. I definitely thought the flight would be delayed, but there is nothing stopping wild boys from Santee from a party. For an hour we cruised around in this infamous air train going around in circles ending up lost in the tube.
Text, images and edit by Josh Diaz
We finally made it to Brooklyn where we started off by having a few drinks. Little did you know these few drinks turned into us being out until 4am. The best part was that we had to head out to catch our 6am flight to Aguadilla. It didn't seem like we were going to make it because Casey was puking his brain out the entire drive to the airport. It was a miracle they let us on that plane. Four hours later we arrived, totally wasted, in Puerto Rico's lovely Aguadilla Airport.
Trying to keep ourselves together, we watched the big smiling faces of Miguel and Franky in the background handling biz as usual on their cell phones. Miguel took us to one of the most amazing places in Puerto Rico, on the northern shore. We started sobering up very quickly as we walked in crazy heat to this amazing cannon on the beach. As the day dragged on we were pretty much out of commission for the day. Casey still didn't feel well hahaha.

Wednesday:
9am: We woke up to the sound of crazy chickens and dogs barking. Half an hour later we started packing our stuff to hit the road after Miguel's grandma cooked us a great big breakfast. We gathered and headed down to San Juan area.
On the way Mogul showed us some crazy spots were Franky and Casey busted some huge tricks. If you have seen the edit, the disaster from Casey is insane. After a few clips and few spills we continued driving to the old city of San Juan. There we  met up with skate-shop owner Gilbert Marrero that kindly hosted us for the week in the city. At that point we hit the bar where the drinks were as cheap as you can get – a dollar a beer. Thank god for Medalla. We probably consumed more beer than the whole barrio in San Juan.
---
psyko clip of the week: alejandro brooklyn section from psykoclothing on Vimeo.
Check out the edit of Psyko team rider Alejandro Velez during his stay in NYC. "Alejandro Velez spent a week here in Brooklyn skating some spots check him out as well skating with his new pair of Psyko jeans" – Josh Diaz.
---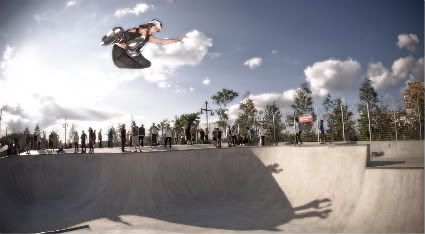 "Straight from my weekend in Seattle I got on a plane headed for New york and the worlds best street battle: The "Last Man Standing". My plan was simple, I would hook up with the Psyko Clothing guys for daily sessions and some online updates while Mason Richards and myself would shred and shoot with the Remz flow guys in NY to get some clips for this Remz edit. Although not officially flow Jesus Medina is a street ninja and reps Remz hard, Dave Lang is an all around professional who's got the energy and stamina of a sixteen year old, and Sean Agoliati was ripping till he broke his elbow. In addition to meeting these gnarly dudes New york is a nonstop fun-house town where there is always something to do and see, something to skate, and somewhere to party. I thank all the Remz guys who worked three days straight for this edit, Josh from Psyko, and Victor for a true street battle. I will most certainly be going back next year" – Nick Wood. See the Psyko and Remz photos from their Big Rotten Apple tour below.
Dave Lang – Fishbrain
Nick, Dave and Sean checking out their footage
Jesus Medina – BS savannah
Mason Richards – Zero crossgrab fishbrain
---